Be part of our Mission
Find what best fits your expertise and let your career shift for better outcomes!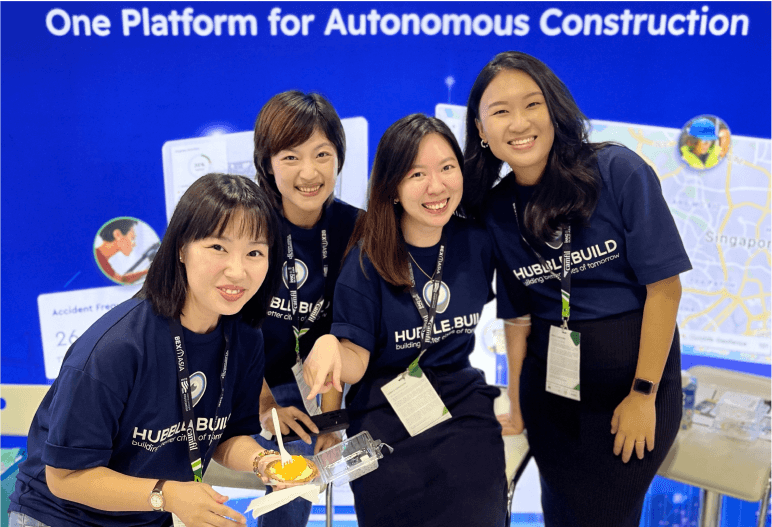 We're looking for talented, ambitious, curious and BOLD people to build the future of Construction!
Director, Customer Success
Customer Support Associate
Business Development Manager
Head of Sales
What you will be doing
Hubble is looking for a sales leader to join our next chapter of growth. Reporting to the COO, you will have the unique opportunity to build and lead a team according to your vision and play a pivotal role in shaping our company's growth strategy. In addition, you will have the chance to drive transformation within a massive industry, positioning Hubble as a key player on the global stage. This is a rare opportunity to make a significant impact and leave a lasting mark on our company's trajectory and the industry as a whole.
Attain sales targets consistently by closing new deals

Build and lead a top-notch sales team

Develop, own, and report to management/board on sales strategy and KPIs

Seek and build strong executive-level client relationships

Increase international share of business

Leverage technology to automate and streamline sales processes

Create predictable and scalable sales engine

Represent company and product at industry events

Foster a culture of high performance, customer focus, and collaboration

Establish strong feedback loop between market and product

Contribute to company strategy and culture as a member of the leadership team

Any other duties as assigned.
What we need from you
10 years of international sales experience (ideally in Asia) for a B2B SaaS company

5 years of building and leading distributed, international, high-performing sales teams

Scaled revenue from early-stage to $15M+ ARR, consistently hitting/exceeding targets

Superb at solution-selling to C-suite, while managing key operational relationships

Excellent leadership, communication, and negotiation skills

Able to work independently, problem-solve proactively, and collaborate effectively

Data-driven, analytical, with a commitment to excellence

Comfortable with common tech software tools (e.g. Slack, Asana, Hubspot, etc)

Excited by opportunity to build a valuable company by disrupting a massive industry

Strong start-up/growth stage experience and successful at selling SaaS to non-tech industries (e.g. construction) will be a bonus
What hubble will give you
Hubble is built by a team of talented, driven, and ambitious individuals. We do not subscribe to conventions. We do not let history and traditions dictate and limit our dreams to shape the world. We adopt the same mindset with our hiring. We are looking for the best and we want to bet on you. If your mindset is right, we promise you the ride of your life.